Teacher Bios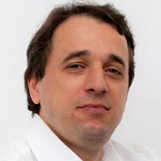 Hi, my name is Serghei Grosu and I'm a professional violinist. I have practiced for 42 years and studied for 17 years, It's my central interest ever since it was introduced in to my life. In my early years I have studied and gradated as a violin performer, teacher and an orchestra conductor from a university of music for a richer idea and experience. For many years I have worked in schools to provide the children an understanding in the life of music. I have taught and trained these students on the fundamental basis of playing a violin and from there I have increased the difficulty to further develop their skill. As I violinist, I have performed in many countries such as the states, Japan, Germany, Italy, France and so forth. Through these rich cultures I have seen different styles of violin plays and from there I have expanded my skill to a substantial level. As I teach music to my pupils I introduce different styles to their liking from classical up to such as country and salon music. In doing so, my students have a better vision and taste in music. While in the field of music teaching I had been around the world performing my talents in music to several countries such as Egypt, Japan, France and so forth. I finally settled my world tour with my own CD that me and my fellow musicians have published called "Sergiu Grosu Salon Music".
---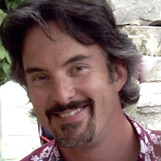 Joe Cullen is the Head of Arts at West Humber Collegiate, where he teaches steel drum, Motown bands, guitar and Drumline courses. His Drumline program at West Humber CI has performed at the Rogers Centre for seven years running, and the steel band program at WHCI is the largest steel pan credit course in Canada.
Joe has over 25 years experience with the National Band of the Naval Reserves as Drum Section Head, drum and steel drum soloist, and he was also conductor for this ensemble. He has taught African drumming, jazz history, drum set, steel pan and drum line for many summer camps including the Yamaha Power Music Camp at the University of Toronto, CAMMAC music camp, St. Andrew's College, and regularly teaches drumline for the Iqaluit Music camp in Nunavut.
Joe has been the steel pan ensemble instructor at the University of Toronto since the course began in 2006. He has recorded drum set and percussion parts for many CDs, played live at Toronto's largest venues including Roy Thompson Hall, Maple Leaf Gardens, Hamilton Place, BC Place, and the Rogers Centre. He is also a very busy clinician, adjudicator, steel band arranger and leads a steel pan combo for all types of functions.
---
Lisa Berejiklian Cullen has over 24 years with the National Band of the Naval Reserves as Flute Section Head and flute soloist. She has taught flute masterclasses for high school music programs with the Toronto District School Board and regularly teaches flute and recorder for the Iqaluit Music camp in Iqaluit, Nunavut.
Lisa has played live for many events at Roy Thompson Hall and many of Canada's large halls and arenas. She is a singer, flute soloist and steel pannist in a professional combo and plays regularly for weddings, special events and other types of functions. She is a very patient, professional and caring private lessons teacher and is very happy to be on staff with Hit That Note studios.
---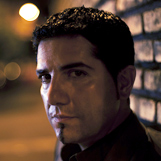 JUNO Nominee and Award winning singer-songwriter and producer, Carlo Coppola crafts musical gems that transcend the generation gap.
With a style that incorporates intelligent pop, melodic rock, and heartwarming ballads, Coppola showcases his remarkable voice and superb musicianship both in the studio and on stages around the world.
Staying true to his roots is a testament to Coppola's stylistic influences while offering a fresh definitive musical statement all his own.
A top 10 San Remo finalist and a multi-talented artist and gifted performer, Coppola sings and writes in English, Italian, Spanish and French and has created the platform from which to capture the attention of audiences around the world.
Coppola continues to forge forward winning over audiences and fans, all the while continually contributing songs and music to other artist camps and film and television.
---
Danielle Rossi is currently enrolled in the music program at Humber College and is excited to complete her music degree. She always looks forward to teaching and watching her students grow with knowledge.
Danielle has received her grade 8 vocal certificate and cannot wait to continue achieving more! Along with her vocal achievements Danielle is currently working towards receiving her grade 8 piano certificate and is learning to conduct her own musical theatre classes. She has taken place in the Peel Music Festival where she has competed in the following categories; musical theatre, piano, and vocal. Danielle has made us proud in achieving first place each time.
Danielle loves to work with children! She started her secondary education working towards her early childhood education diploma but felt that she needed to do more. Danielle has been volunteering her time to work with children that have disabilities and realized that music and children are her calling. She decided to put the two things she enjoyed doing most together to come up with her career. Music has always been such a big part of Danielle's life that she wishes to bring the same joy upon her students.
---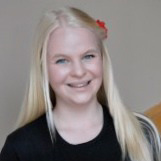 Hayley Pickess is a grade twelve student at Mayfield Secondary School in the Regional Arts Program for vocal music. Hayley is extremely looking forward to be teaching Musical Theatre at Hit That Note this year!
Hayley loves to take part in musical theatre. Some credits include: Annie (Annie), Fiddler On The Roof (Tzitle), West Side Story (Action), Little Shop Of Horrors (Audrey), Joseph and his Amazing Technicolor Dream Coat, Les Mis, Oliver and The Wedding Singer. She is currently cast in the Mayfield production of Les Misérables as Eponine that will be onstage in November. Hayley has taken place in the Peel Music Festival where she has competed in the musical theatre category and achieved first place each time. She has taken part in Orangeville TOYS children's choir and has been involved with the Caledon Treblemaker's Children's Choir for 8 years, first as a singer and now in the role of assistant director.
Hayley loves to give back to her community and preforms at a variety of senior citizen facilities as well as benefits and charity concerts. She has been to a variety of musical theatre programs including the National Music Camp run by the Royal Conservatory for musical theatre. She has also taken place in several musical theatre workshops including stage combat taking place in both Ontario and New York City.